rand0lph.com
Community Technology Powered by RACDC
Active Projects
Laboratory
Floodplain Forest Virtual Tour
An Interactive Panoramic Virtual Tour of the Randolph Floodplain Forest trails owned by RACDC. This tour runs on HTML5, and should be viewable on any modern device. The imagery for this tour was created circa 2017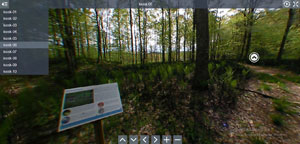 Community Calendar Feed
Automatically updated feed of community events for the Randolph area, Aggregated from various local calendars. This standard RSS feed is compatible with MANY different platforms and software. This feed also allows any user to add individual events to their personal device-calendar (a feature absent in any of the local calendars).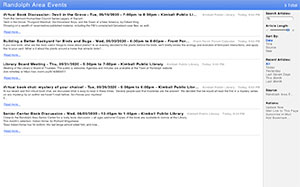 Projects needing sponsors
Tap The Valley
A Tourism & Business Social Hub.
TapThevalley aims to provide:
Community-Powered Local Business & Attractions Database.
Customizable Listing Pages for Business Owners
Local News Articles
Collaborative Community-Events Calendar
Community Forum
Private Messaging/Contact System
Interactive Listing Map
Inaccessible Features
Although TapTheValley is a primarily automated system;
It currently lacks any moderator staff.
Because of this:
Any social features requiring a login are currently inaccessible.